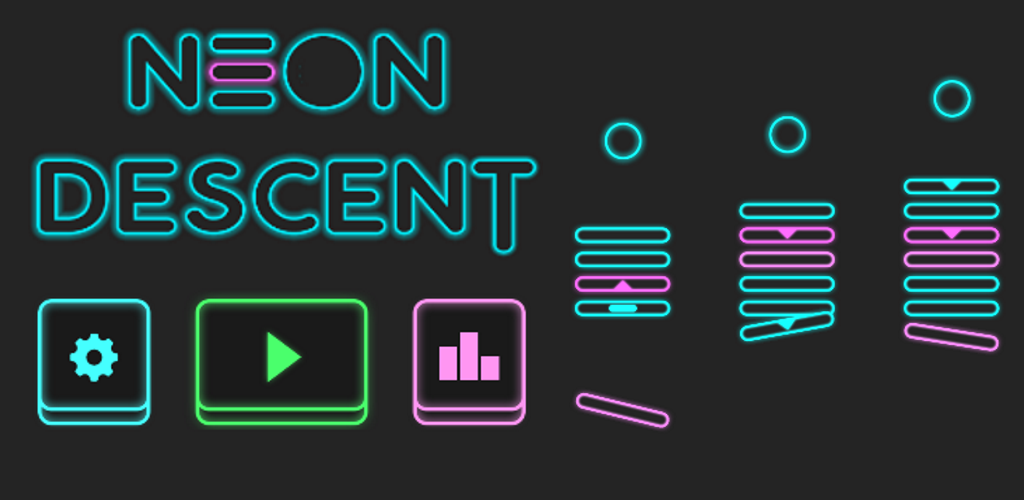 Neon Descent
Our first independently released game for the iPhone and android platforms.
Tap the screen to swap ball color, match ball color to platform to knock it away, knock all platforms away to complete the level...but don't mismatch the ball!
Beautiful neon style graphics
Brain bending gameplay
Easy to learn, hard to master
Zen, hypnotic, relaxing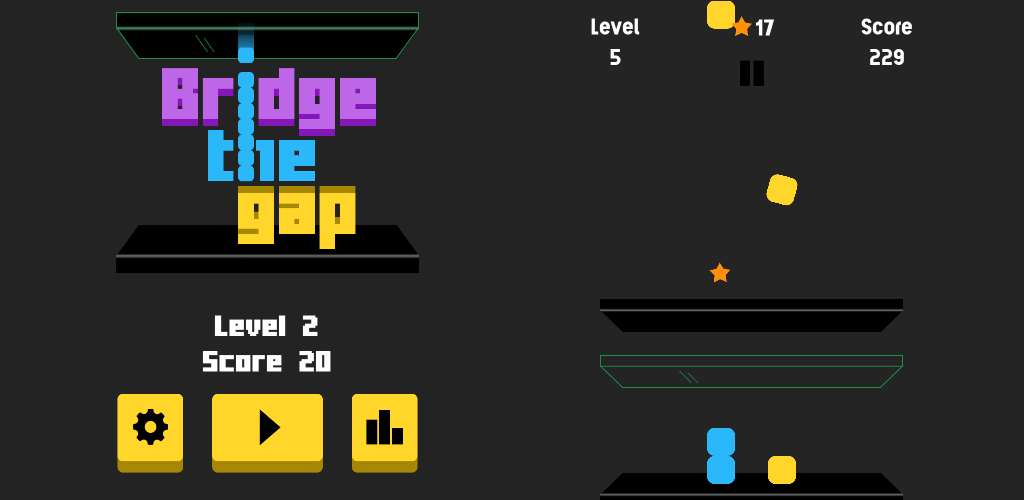 Bridge the Gap
Our first game, made in a co-operation with Enormace games for the iPhone platform.
Tap the screen left and right to rotate falling box in that direction. Make the box level. Swipe left and right to move box across to match column color, or to throw the box out. Swipe down to drop the box, building up the columns to the "bar" and then...RAISE THE BAR!!!
---